In Search of a Better Way
Our goal was to develop products that would help both small businesses and home users who do not have all of the benefits and budget of a large and well resourced laboratory. Our parent company, Motobriiz LLC has developed vacuum based products in other industries and developed Filtr8 Labs products to fill a need in lab filtration. We continue to grow our inventory to serve our customer's needs.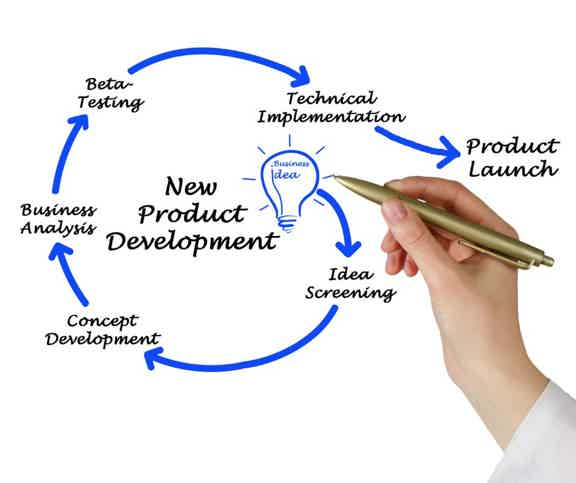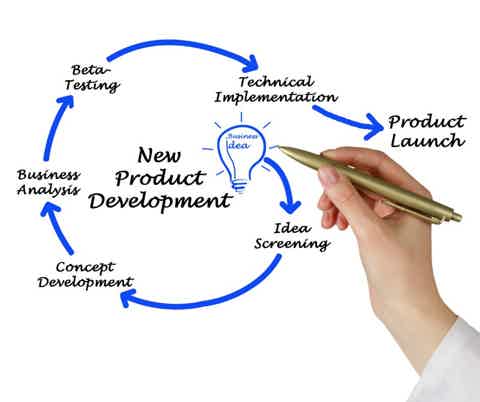 Our pumps are designed to help those without access to a centralized lab vacuum system increase their filtering efficiency. Our pumps are an affordable, bench top solution that are a compromise between slow gravity filtration, loud and annoying vacuum pumps, water wasting aspirators, or labor intensive handpumps.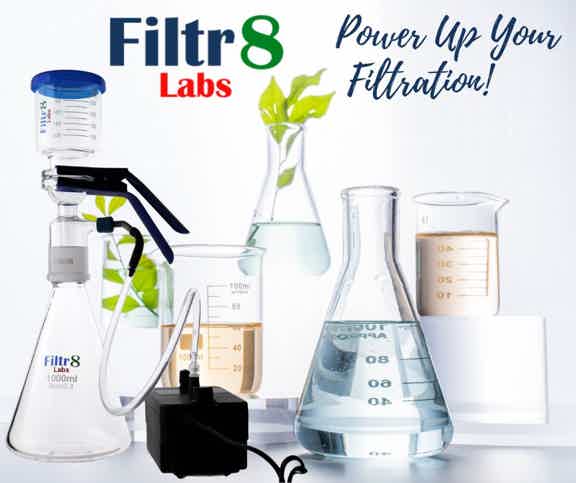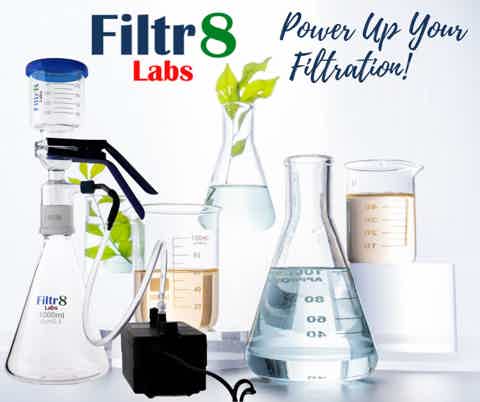 Whether you are a large or small lab, a small business or a hobbyist, we hope our lab filtration products help you achieve your goals and improve your efficiency.